​Interested in saving $15,000 on a new electric vehicle?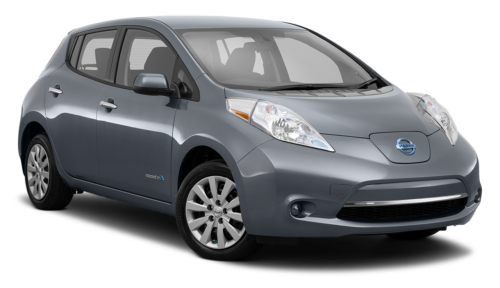 The University of Oregon's Office of Sustainability teamed up with Drive Oregon and EWEB to bring free workshops about electric vehicles. Replacing your gasoline or diesel vehicle with an electric vehicle is one of the most impactful actions you can take to reduce carbon emissions. Even better? A recent MIT study shows that low-emission vehicles are less expensive to own and operate.  
Check out Drive Oregon for more information.
Click on the workshop dates to register!
Workshop dates: 
Monday, October 3, 2016: 6:00-7:30 PM U of O campus, LIllis Building Rm. 112
Thursday, October 13, 2016: 6:00-7:30 PM U of O campus, LIllis Building Rm. 112
Monday, November 7, 2016: 6:00-7:30 PM U of O campus, Lillis Building Rm. 112
Wednesday, November 16, 2016: 6:00-7:30 PM U of O campus, Lillis Buildling Rm. 175 
Monday, November 28, 2016: 6:00-7:30 PM Eugene Water and Electric Board (Community Room) 500 East 4th Ave., Eugene
Workshop Topics: 
EV 101 and the Nissan LEAF
EV fueling costs compared to gas powered vehicles
Carbon emissions
Battery-range and life expectancy 
Charging options at home
Charging options around town 
Cost to insure an electric vehicle
Maintenance issues
Tax credits and other incentrives 
Questions about the workshops? Contact Steve Mital, Director of the University of Oregon Office of Sustainability 
smital@uoregon.edu or 541-346-0709