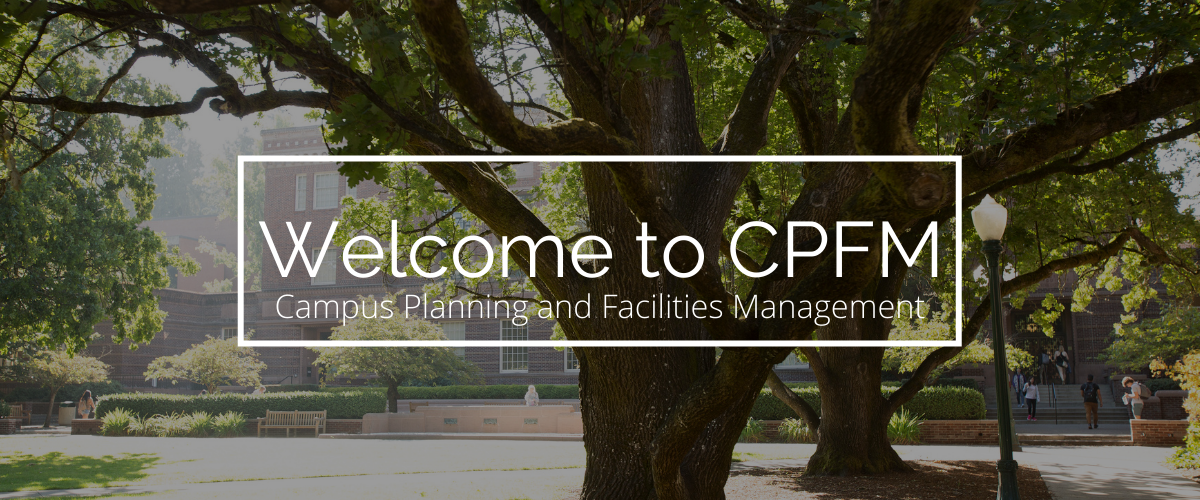 Mission Statement
We plan, build, maintain, and operate the infrastructure that supports the University of Oregon's mission of exceptional teaching, discovery, and public service. As stewards of a physical legacy, we enable the university community to achieve its potential by providing a campus that is safe, clean, beautiful, inspiring, and environmentally responsible.
Core Values
We value: Collaboration (teamwork, engagement, mutual support), Service Excellence (timeliness, flexibility, dedication), Diversity (cultures, perspectives, expertise), Problem-Solving (adaptability, creativity, innovation), Stewardship (environmental sustainability, fiscal responsibility, design excellence)
Vision Statement
We aspire to provide a world-class campus that supports the University of Oregon's vision of being a preeminent and innovative public university. We strive to be an organization that everyone wants to work with by creating a culture of open communication, respect, and high employee morale.
CPFM Work Control Center  541-346-2319
workcontrolcenter@uoregon.edu 
Monday - Friday, 7:00AM - 5:00PM
After Hours and Weekends
UO Dispatch - 541-346-2919
​​​​​​