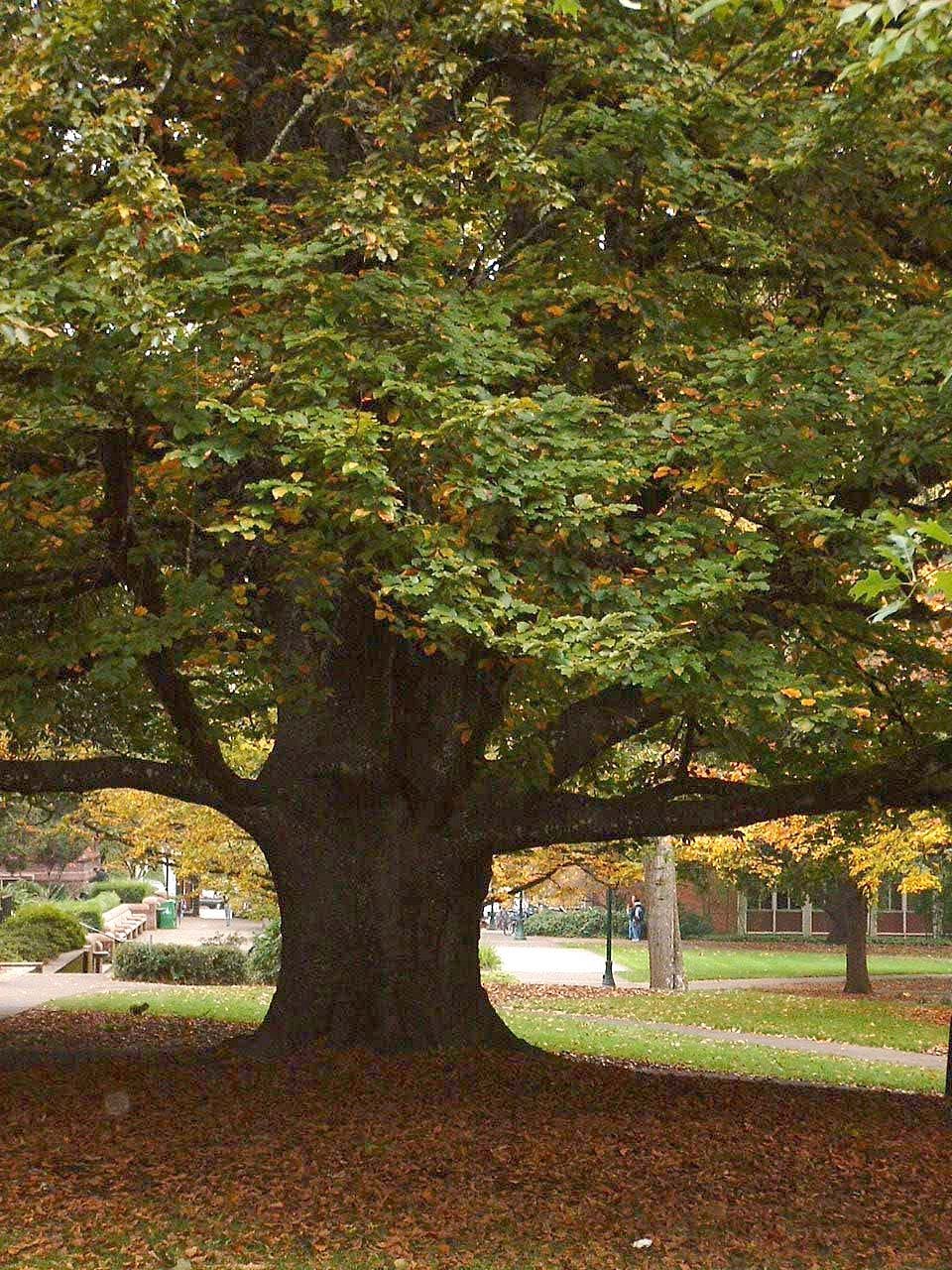 Campus Tree Plan (PDF)
This document shares the intent behind the "Campus Tree" pattern at the University of Oregon.
Campus Tree App (Link to web app)
The campus tree app allows you to find information about trees  on campus in real time using campus GIS data. 
Click here for a how-to guide to using the online campus tree app. 
Tree Atlas (PDF)
An atlas of noteworthy trees, last updated in 2012, on the University of Oregon Campus.