UTILITY CAPACITY AND LOAD PROJECTIONS
Electric, chilled water (CHW) and steam plant infrastructure was upgraded 2010.  However, continued campus growth, with an emphasis on energy intensive science and research, has contributed to load growth that will soon exceed the capacity of the CHW plant and respective distribution systems.  The increased utility loads associated with new facilities are profgressively reducing reserve capacity needed for safe, reliable and efficient operation of the utility systems.
The following three graphs provide historical and projected peak annual loads of electric, CHW, and steam, resp.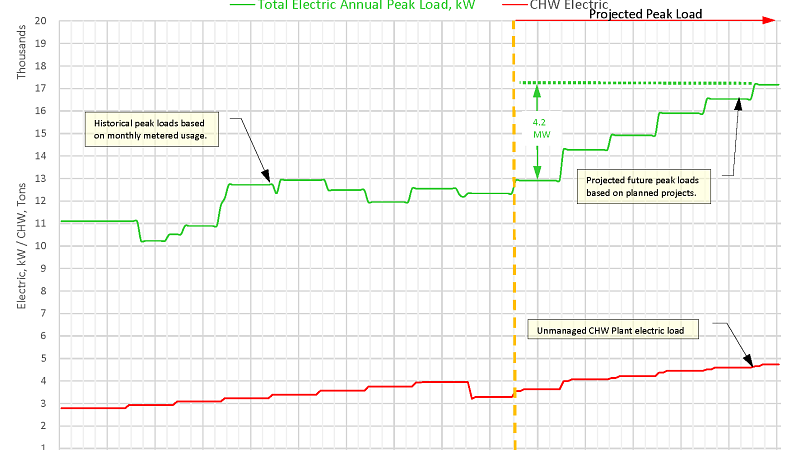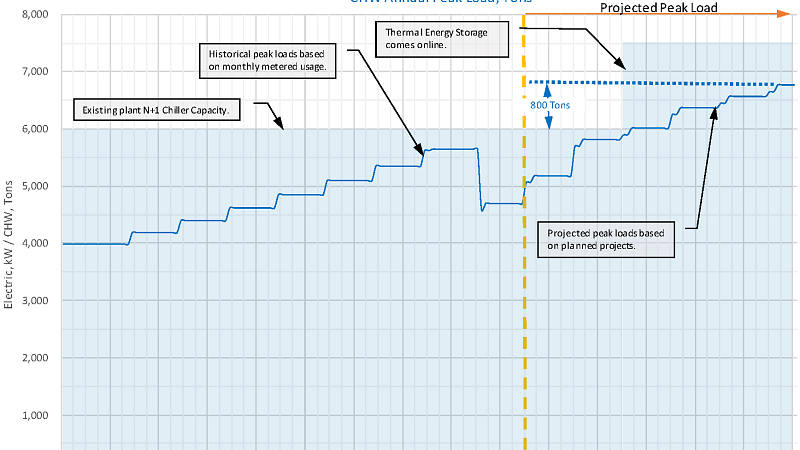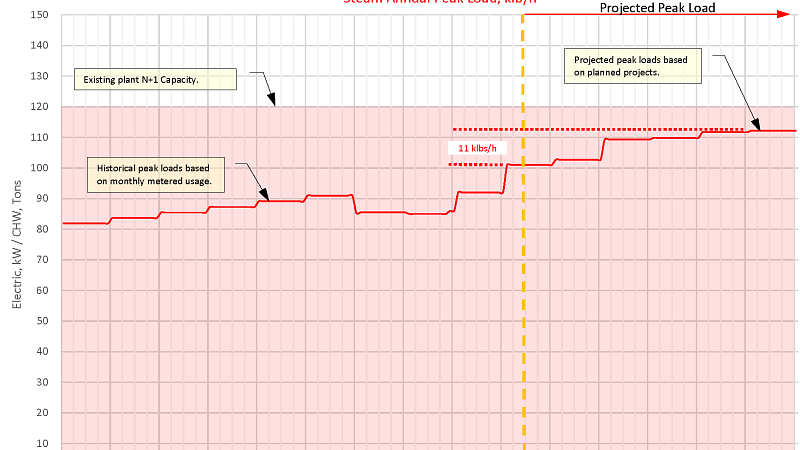 The CHW system is currently the most constrained Campus utility.  As new campus facilities come into service, the additional CHW system loads are projected to push total peak loads above currently available capacity.  The following graph presents electric and CHW loads with anticipated efficiency measures from the planned integration of a CHW thermal storage unit.  You may download this image HERE.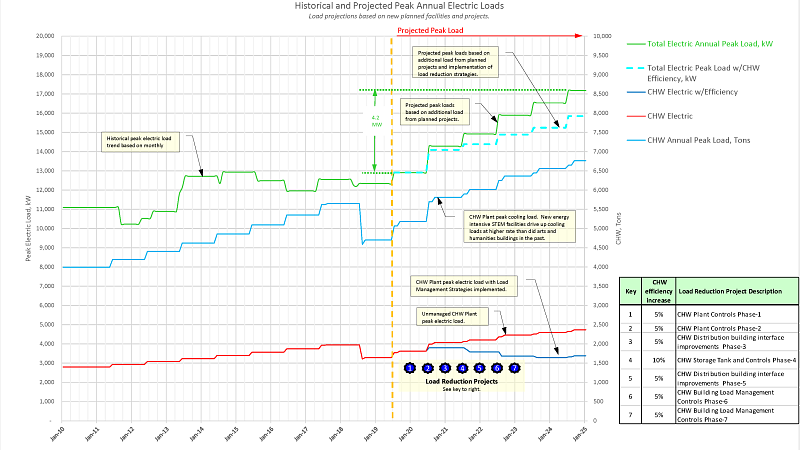 NOTE: the preceding information are excerpts from the University's Strategic Energy Management Plan document available HERE.