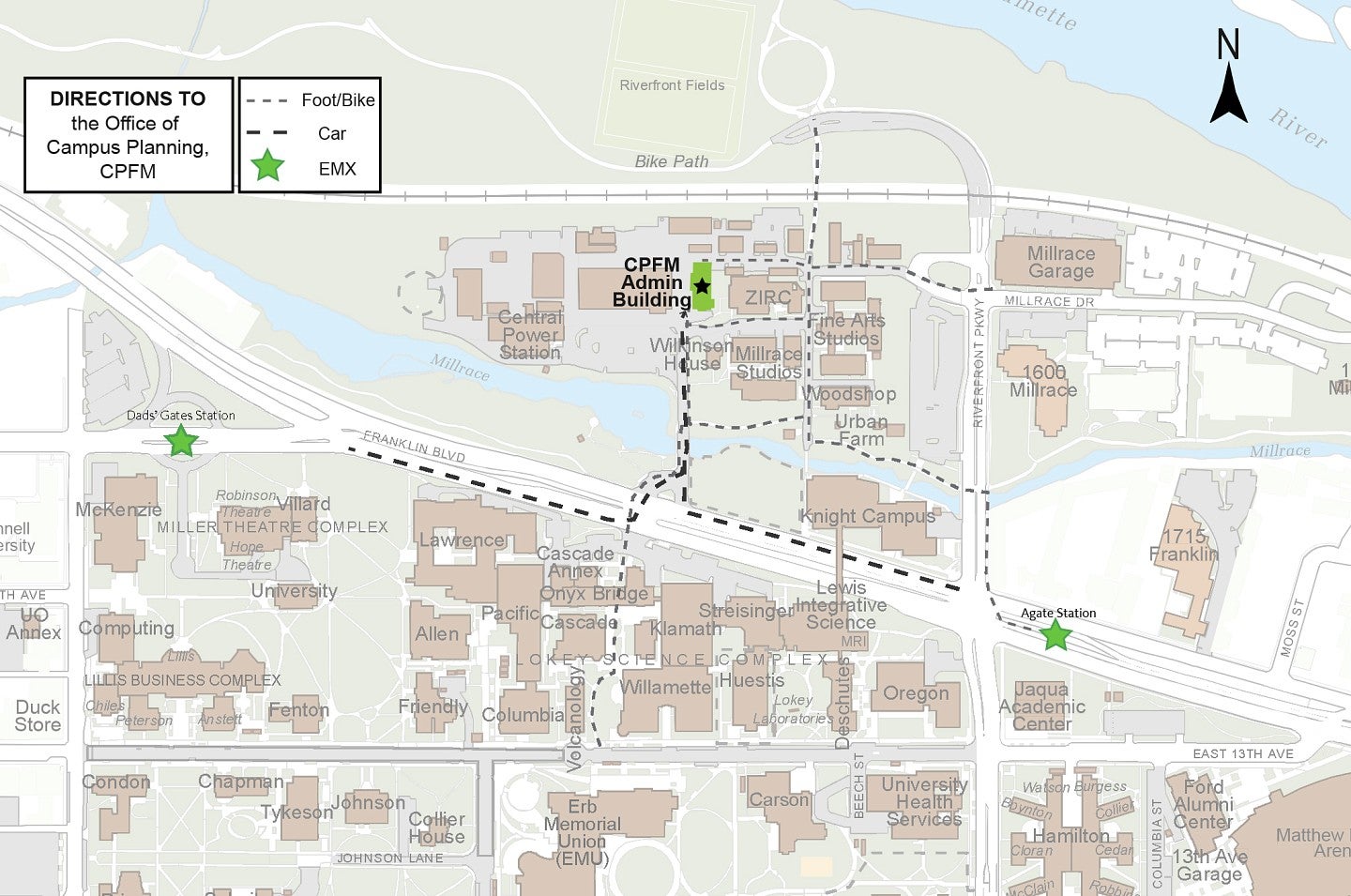 Heading East on Franklin Blvd., turn North (left) at Onyx Street, continue on Onyx Street over the Millrace Bridge, past a parking lot and chain link fence. The Campus Planning and Facilities Management (CPFM), Main Office is located to the East (right). 
There is visitor vehicle and covered bike parking out front.  If you drive and park in one of the visitor spots, please stop at the CPFM Main Office front desk and ask for a visitor parking pass.  The front desk person can also direct you to our office.
Physical Address:
CPFM Main Office Bldg.
1295 Franklin Boulevard
Building 136, Room 210
Eugene, OR 97403
Mailing Address:
Campus Planning and Facilities Management
Attn: Campus Planning
1276 University of Oregon
Eugene, OR 97403