Building Names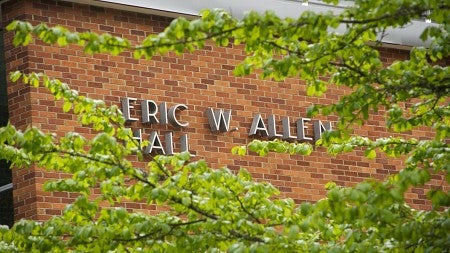 Building names are assigned in compliance with UO Policy. Under this policy, the Board of Trustees has the authority to name any university building in recognition of individuals or organizations. By the same policy, the President of the University has the authority to name interior spaces in recognition of individuals or organizations. 
The following building naming (identification) process applies to landscapes and minor university buildings that are not named in recognition of an individual or organization.
The Campus Planning office will coordinate the identification process, which includes the following steps:
Confirm that the building meets the definition of "minor." Minor university buildings includes secondary buildings (typically smaller) that are not named in recognition of an individual or organization. Examples include East Campus houses and small East Campus structures converted to university uses (e.g., Ombuds Office and HART Center), temporary buildings, and storage facilities or utilitarian buildings (e.g., Central Power Station and UOPD Bike Barn).
Consult with the occupants, project sponsor, and/or department (as appropriate) to establish a building or landscape identification.
Review the proposed identification to ensure compliance with the Campus Plan and Campus Outdoor Sign Plan. Typically, a building sign does not represent building occupants. However, minor buildings that house a single unit may have a building name that represents the occupants if a suitable alternative does not exist.
Note: Reviewed and supported by CPFM, the Provost's Office, President's Office, Board of Trustees Secretary, and University Advancement.
CO355 Real Property Reports
Campus Planning staff issue CO355 Real Property Reports regarding building name changes or assignments to campus and City of Eugene contacts. If you would like to be added to the CO355 communication list, please contact the Campus Planning office.
UO Active Buildings Lists
For a current list of active University of Oregon buildings, please see our  UO Buildings List (Active) (XLS).
For information related to building records, please contact:
Marie SwarringimSpace Management Analyst   
uospaces@uoregon.edu
maries@uoregon.edu
541-346-5055