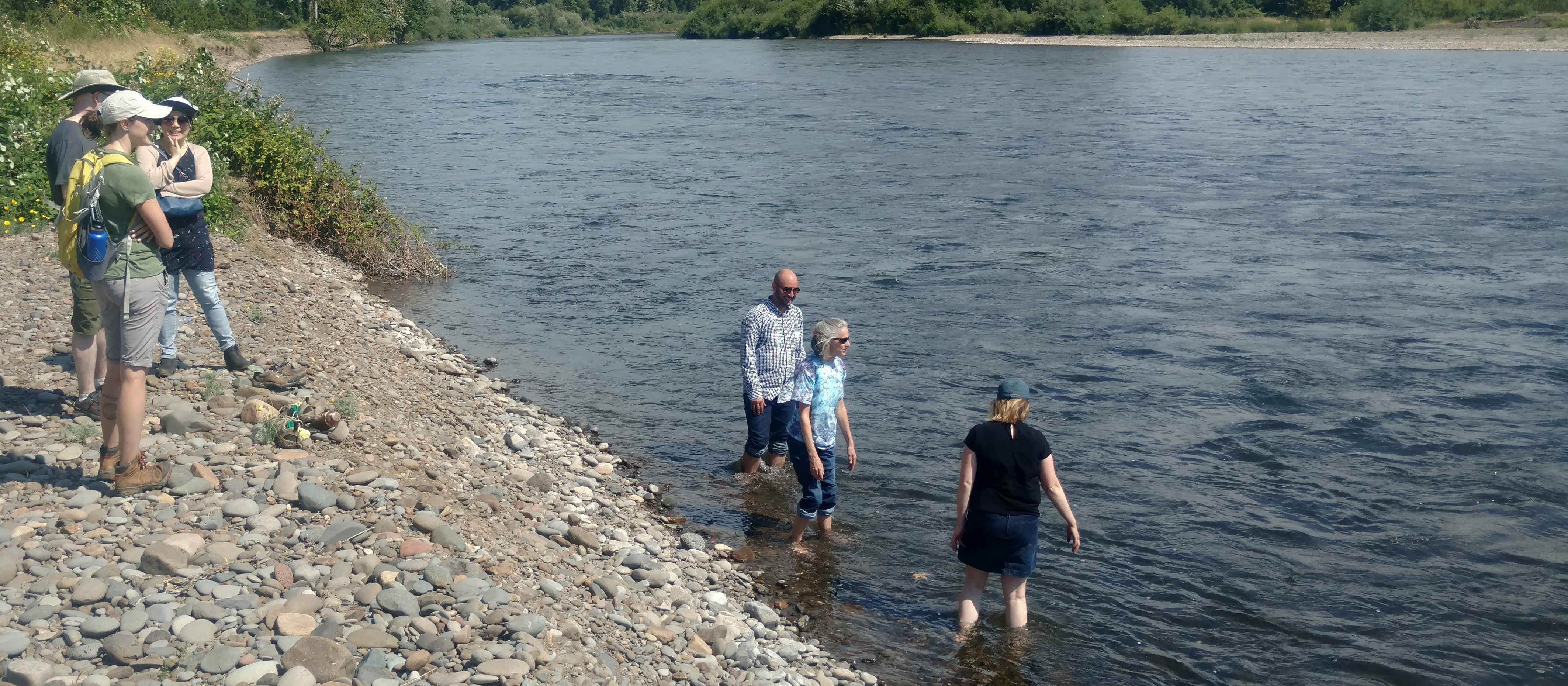 University of Oregon Sustainability Fellowship Program for Community Engaged Learning
The Sustainability Fellowship connects faculty with community partners and provides fellows with a network of colleagues who seek to incorporate issues of sustainability into their curricula. Meet the current fellows!
Each year, up to ten faculty fellows will receive a $500 award and will take part in a 3-day summer workshop. Through discussions, site visits, and guest presentations, the workshop will help fellows develop partnerships with local agencies and organizations. Some groups who have met with the workshop are:
Fellows will receive an additional $500 award for submitting syllabi or curricular resources that have been substantially revised or newly created to incorporate local sustainability issues and community-engaged learning. Sustainability Fellows will also have the opportunity to meet for quarterly lunches to discuss their experiences and perspectives.
We welcome faculty from all disciplines and experience levels. We especially encourage faculty with no previous experience integrating community partnerships into curricula to apply. Interdisciplinary team applications are also encouraged and accepted.
Benefits to Sustainability Fellows: 
Develop partnerships for community-engaged learning in the Eugene/Springfield metropolitan area. 

Introduce and challenge understandings of sustainability through site visits, guest-lectures, shared readings and discussion.

Build a network of faculty – across disciplines and seniority – that supports integrating local issues into their courses.

Support and promote the work of Sustainability Fellows and their students through multiple public channels.

Earn up to $1,000 award for participation ($500 for initial participation in the summer workshop and $500 for a redesigned course syllabus).
The first cohort of Sustainability Faculty Fellows implemented community-based education efforts around sustainability issues throughout fall, winter, and spring term 2017-2018. The next cohort began in June 2018.
The Sustainability Fellowship program is made possible by the generous donation of the Duck Store.
If you are interested in applying for the 2019-2020 Sustainability Fellows program, please contact program manager Sarah Stoeckl at sstoeckl@uoregon.edu. The application window for next year's fellows is open through January 18th, 2019. Application details are available here.