UO Office of Sustainability has teamed up with Chinook Book to bring the UO Community Exclusive Coupons from restaurants, breweries, and other local businesses. You can also download the app and find out more about the work of the Office of Sustainability.
Click Here to visit the Google Play Store!
Download instructions:
1. Download the Chinook Book App.
2. Create an account with your uoregon.edu email address and confirm the link you receive in your email.
3. Launch your app again and your offers will load right in!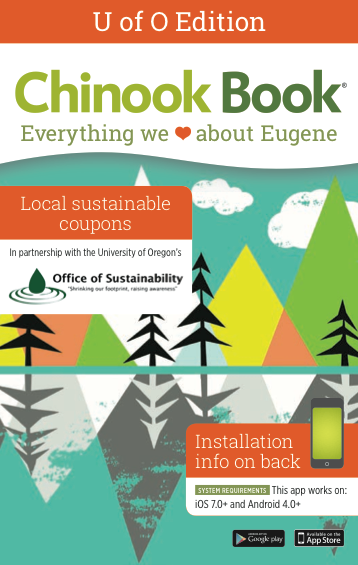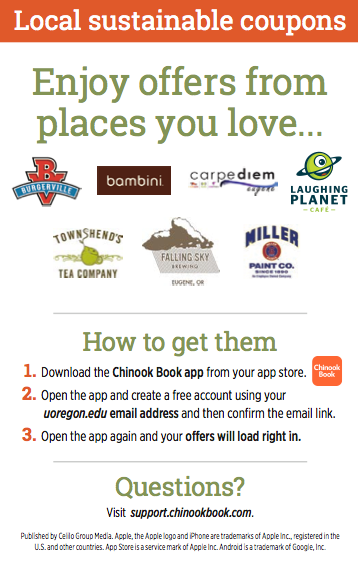 Sampling of coupons:
Burgerville - 2-for-1 milkshake
Falling Sky Brewery - $10 off $50
Great Harvest Bread Co. - Buy one sandwich, get a second for 50% off
Bambini - $10 off $50
Kiva Grocery - $5 off $35
Laughing Planet - 20% off two entrees
Natural Grocers - Free reusable bag
Townshend's Tea Company - 20% off loose leaf tea