President Michael Schill signed the Sustainability Office's revised and updated Climate Action Plan (CAP) in May 2019.  The CAP commits the University of Oregon to carbon emissions monitoring, an annual report to the Board of Trustees, and several specific emissions reduction activities over the next five years. Most importantly, the CAP identifies a set of studies campus decision-makers need in order to set achievable emissions reductions goals, work plans, and budgets. See the table below for the complete list of actions listed in the CAP and their current status.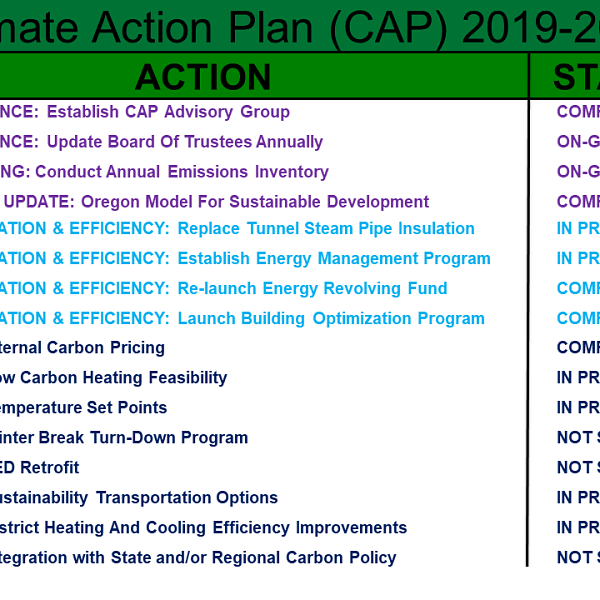 This past spring Campus Planning and Facilities Management (CPFM) hired AEI to lead the low carbon heating feasibility study. This is the most important and complicated study promised in our CAP as it will identify the technologies available to heat our campus and their associated costs. The work is guided by a technical team of senior CPFM staff. Quarterly reports are also shared with the CAP advisory group, a team comprised of faculty, staff, and students. AEI is expected to complete its work in late Spring 2021.  
Find more information about the UO's Climate Action Plan.