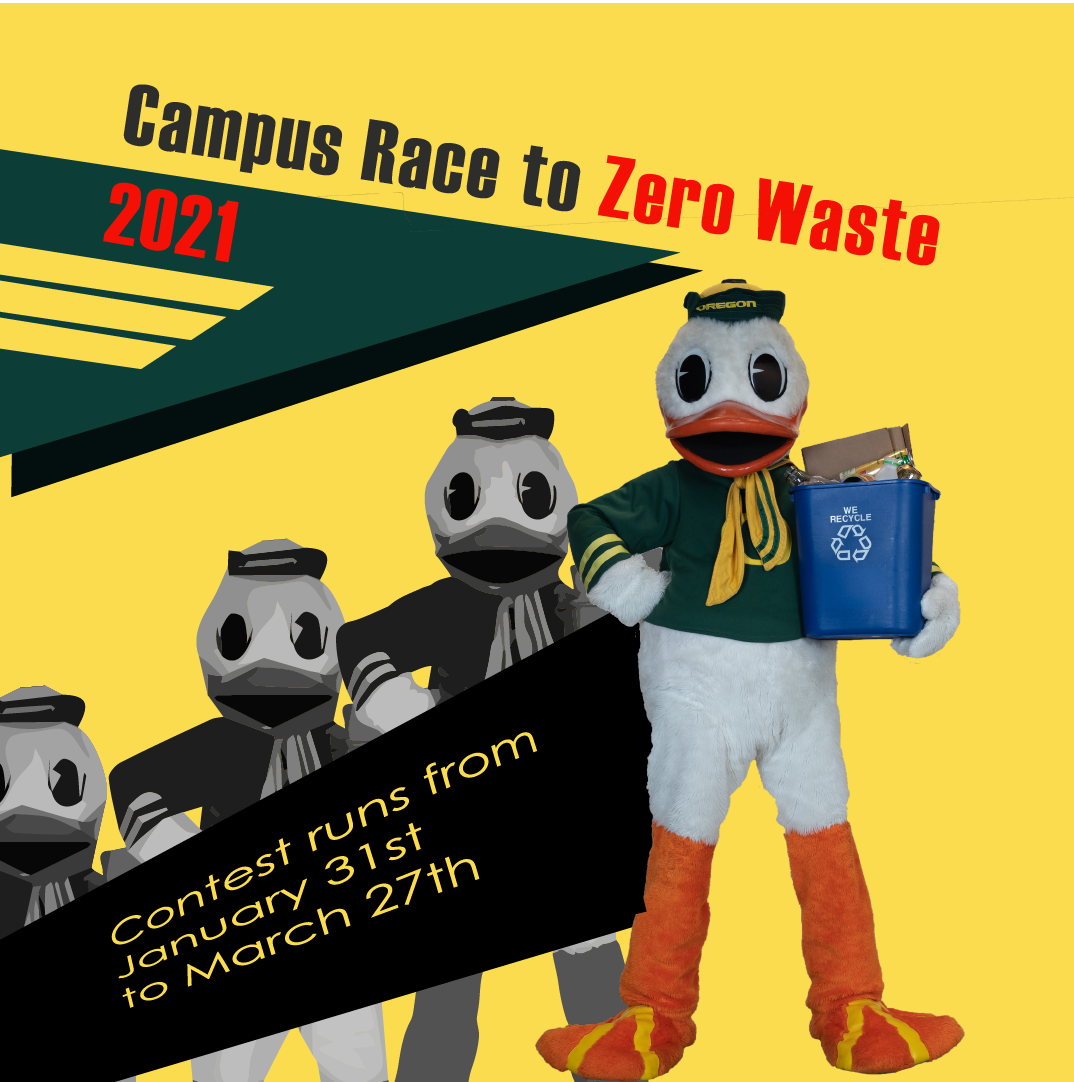 Campus Race to Zero Waste - 2021
2021 brings several changes to the UO's participation in the annual recycling and waste-related competition. Formerly called RecycleMania, the Campus Race to Zero Waste provides new opportunities to track, report and rank schools across the country. Also new this year, schools will be classified by the size of university, with winning schools coming from each classification.
In this year's competition, the UO will be participating in two categories: Diversion and Zero Waste 1 Building Challenge. In the Diversion category, weekly totals of recycling, food service organics, and trash are reported for 8 weeks to find out each university's diversion rate, or how much material is diverted from the landfill. The winning school in this category will post the highest diversion rate during the competition.
In the Zero Waste 1 Building Challenge, the goal will be to generate the lowest amount  the total waste (recycling and trash combined) per 1000 square feet in the selected building. This year's competition building is Justice Bean Residence Hall, home to the Environmental Leaders Academic Residential Community! This category champions the idea that reducing and preventing waste carries greater environmental benefits that diversion alone. Data is being collected and totaled over a four week period in Winter Term.
Finals results for each category will be available in early Spring Term. Here is the current score for week 3 of the competition!