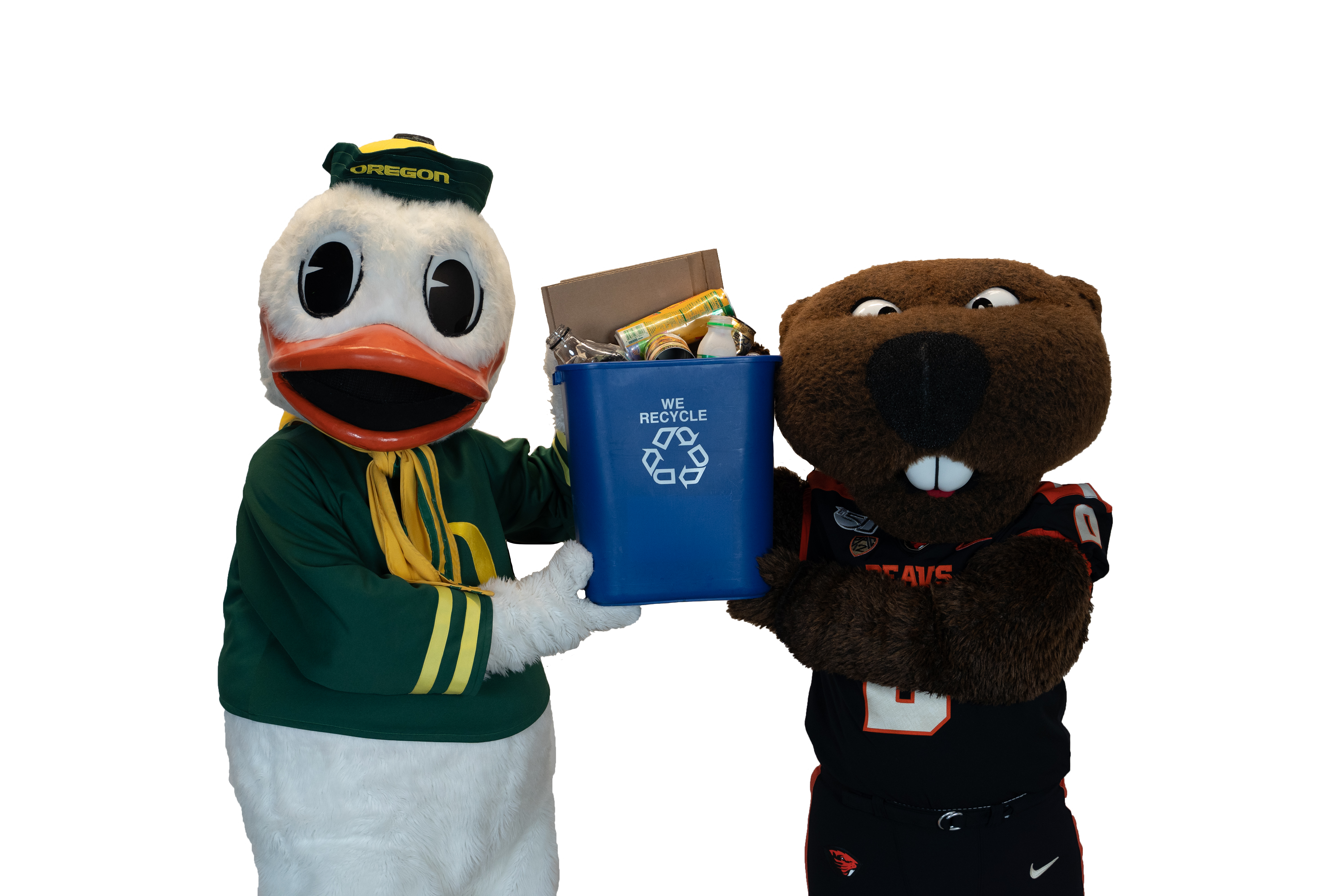 RecycleMania and the Oregon Classic
                                                         February 6-March 28, 2020
 

The Results Are In!
University of Oregon competed again in RecycleMania, as well as the Oregon Classic, a sub-competition between UO and Oregon State University (OSU). For the tenth consecutive year, competition coordinators at UO and OSU focused campus attention on the local head-to-head competition. The Oregon Classic encourages interest in recycling and zero waste practices through friendly rivalry between the two campuses.
The UO tried, but lost, its quest to reclaim the trophy from OSU, which took the victory in 2019 and 2020. Still, the impact of the participation from both schools is impressive. In 2020, the two campuses collectively recycled 216 tons of paper, cardboard, bottles, and cans during the Oregon Classic, over 30 tons more than in 2019!
Due to the COVID-19 pandemic, both UO and OSU shifted learning and operations rapidly to support social distancing. Changes such as holding Finals Week remotely, a closed campus during spring break week, and early move-outs from the residence halls early in spring quarter affected both campuses. Since the pandemic impacted both campus similarly, the competition totals were collected for all eight weeks of competition and include materials collected such as paper, corrugated cardboard, and bottles/cans.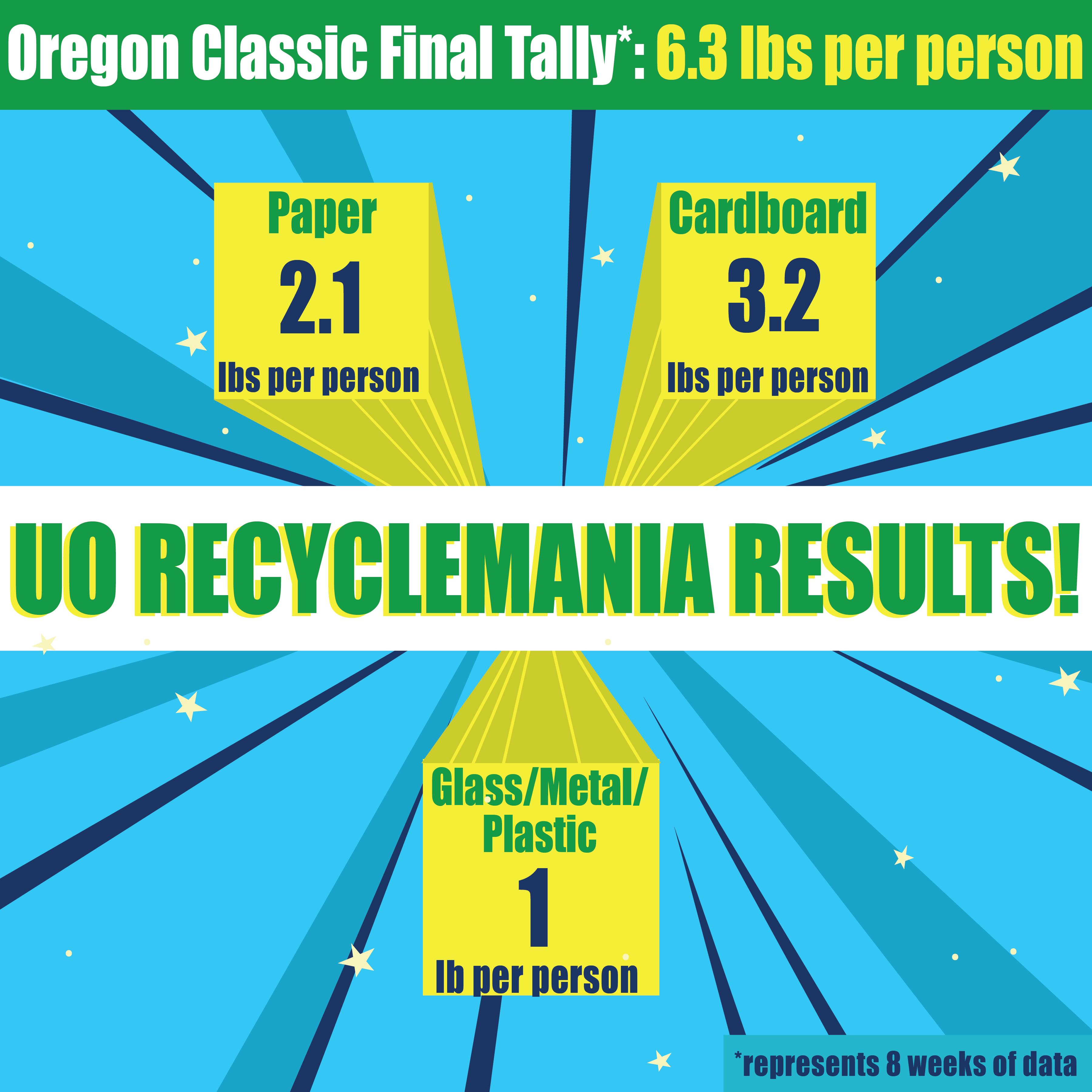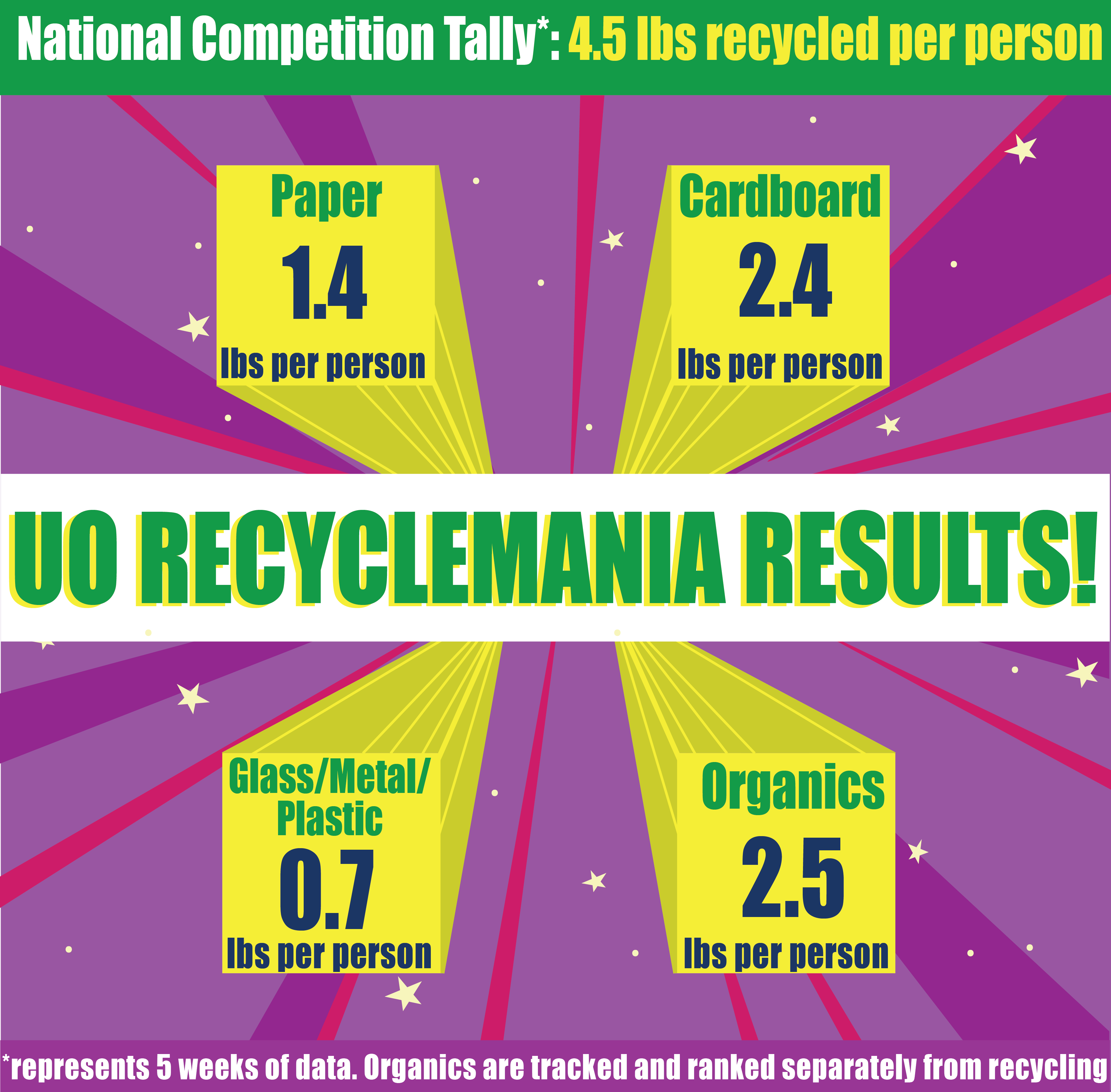 National RecycleMania competition organizers gave schools impacted by campus closures the opportunity to compete focusing only on the first five weeks of the competition, as these weeks occurred prior to most campus' operations making changes due to COVID-19 precautions. Competition coordinators at the UO Office of Sustainability decided to move into this alternative five-week competition, therefore, the national results differ from the Oregon Classic per person totals. The national ranking are based on materials collected such as paper, corrugated cardboard, and bottles/cans. Food service organics are ranked separately.