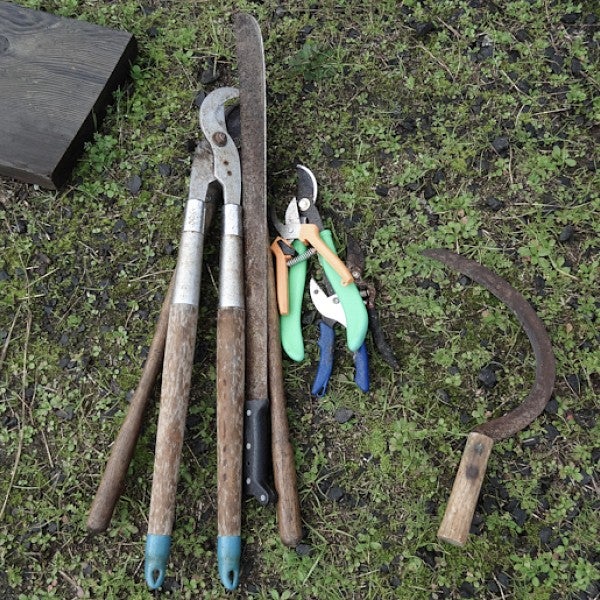 Imagine if University of Oregon students could experience the culture and language immersion of study abroad, the social justice knowledge from community-engaged learning, and the development of "real world" skills all in the same program. Enter Escuela Helvetia, a proposed Spanish immersion and organic farming field school from the UO.
Escuela Helvetia takes place at Stoneboat Farm, a 30-acre, horse-powered farm near Portland. Stoneboat farmer and co-owner Jesse Nichols graduated with a degree in Spanish and International Studies from the UO in 2007. Nichols became involved with the nonprofit Adelente Mujeres and the local farmworker's union, Pineros y Campesinos Unidos del Noroeste (PCUN), which has resulted in a strong collaborative relationship with Latinx farmers in the area. Stoneboat Farm has also become a living laboratory for sustainable agriculture and individual and collective relationships with the natural world.
The Office of Sustainability provided partial funds for two UO faculty—Analisa Taylor from Spanish Studies and Stephen Wooten from International Studies and Food Studies—to collaborate with Nichols on a proposed immersive learning opportunity for students.
These funds were part of project that is partially funded with a grant from the Duck Store to the Office of Sustainability, in support of increasing sustainability-focused, community-engaged learning opportunities for UO students. The Division of Student Life and the Office of Sustainability contributed the remainder of funding for the proposal.
Taylor, Wooten, and Nichols propose a two-week long summer course where students homestay with local Latinx farmers, thus increasing their language and cultural skills, while learning about sustainable and organic agriculture at Stoneboat Farm. Students will also learn about hemispheric agricultural politics and Latinx immigrant rights and activism from Taylor—a expert in Mesoamerican foodways and Latinx diaspora—as well as from Nichols and the families whose homes they will stay in.
Taylor and Wooten worked to ensure that the program proposal fit in with UO curricular needs as well as structural possibilities. Taylor collaborated with Nichols to create the syllabus and recommended Spanish prerequisites for participation in the program. For his part, Wooten explored organizational models and potential partners that could sustain the program long term.
The Escuela Helvetia program has the potential to substantially impact learning and life experience for participating UO students. Taylor and Wooten write that in addition to language and cultural learning, the program is designed "to guide students in creating community relationships based on equity and inclusion, allowing them to step off campus to explore their capacity to become allies across linguistic and social divides." Getting the program off the ground will be the next step to making the opportunity a reality for students at the University of Oregon.