Campus Planning and Facilities Management (CPFM) will focus on direct efforts to reduce the University of Oregon's scope 1 and 2 emissions. These emissions result from heating, cooling, lighting, and electric loads in campus buildings. Other relevant offices in the Vice President for Finance and Administration (VPFA) portfolio will offer programs to help the campus community reduce their emissions from commuting, travel, purchasing, and other areas (scope 3 emissions).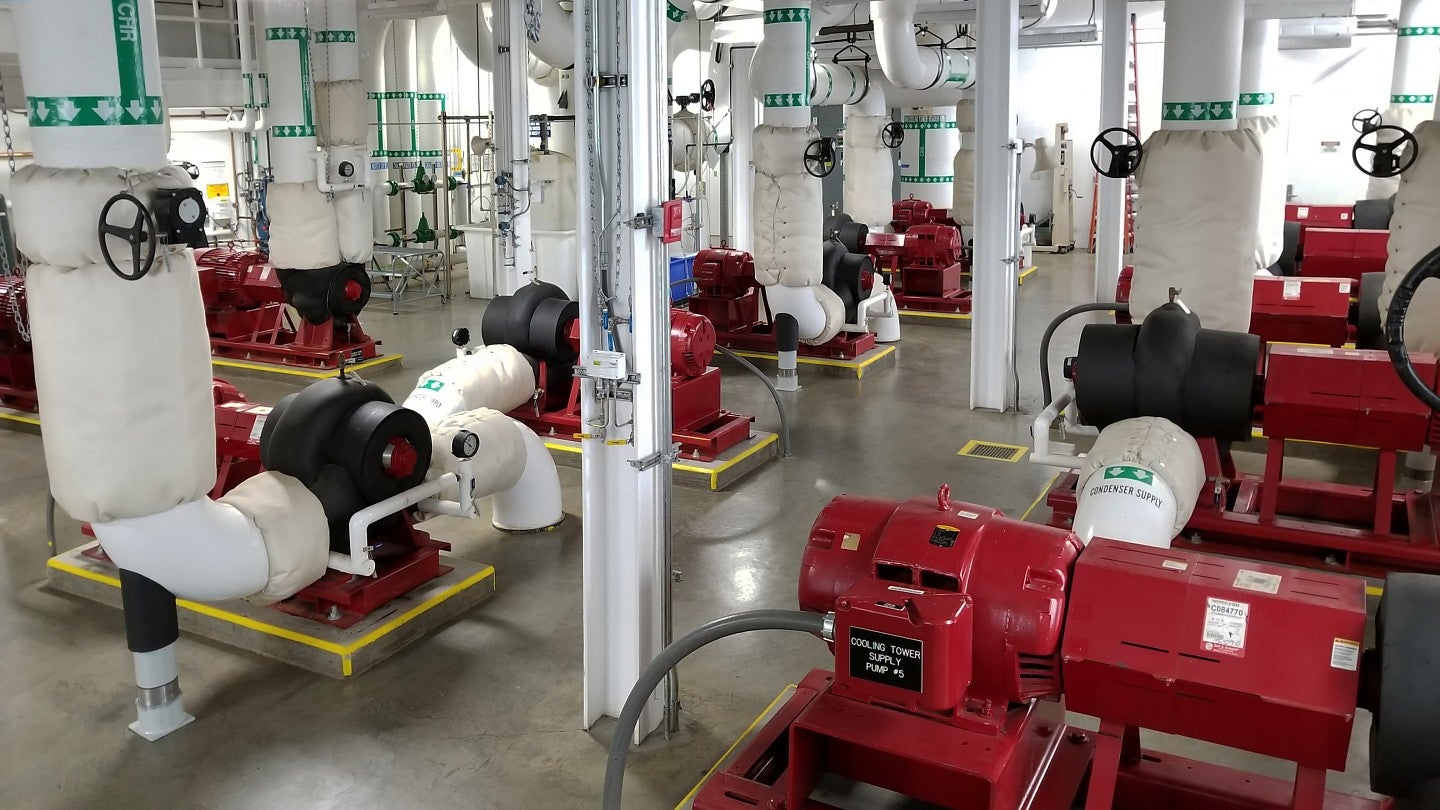 The updated Climate Action Plan (CAP) identifies the following actions to be completed no later than 2024. (Some have been completed and others are underway.) Some of these actions produce direct emissions reductions, while others build capacity to manage and reduce emissions. Progress updates and reports will be posted here.
Steam tunnel re-insulation project - The steam distribution system, maintained by Utilities and Energy, includes more than eight miles of pipes. During the summers of 2017 and 2018, staff accelerated a project to replace hazardous asbestos insulation with high efficiency insulation. This $750,000 project reduced heat loss in campus tunnel system, resulting in:
Reduced natural gas consumption at the Central Power Station steam plant.
Annual reduction in GHG emissions of approximately 200 Metric Tons. 
Annual utility cost avoidance of approximately $150,000.
Steam tunnels now tend to be cooler and safer for maintenance workers.
Establish and fill energy manager position - Boz Van Houten was hired in Fall 2018 as the University of Oregon's energy manager. Prior to this position, he spent four years as Oregon Health Sciences University's energy manager. Other relevant experience includes 15 years working for SOLARC, a local energy engineering firm.
Establish enterprise Energy Management Program - The primary goal of the Energy Management Program is to drive down costs and risks associated with the production, delivery and use of steam, chilled water, electricity, and other utilities. The program also supports university leadership in decision-making and planning by providing information from utility-related data products. The program will be guided by a strategic energy management plan. Key program elements will include procurement, metering, data management, performance monitoring, budgeting, opportunity analysis, and energy efficiency project support. The energy manager is responsible for the design, development and effective implementation of the Energy Management Program.    
Re-launch energy revolving fund - In 2011, UO created a revolving loan fund with a $50,000 per year commitment. Its purpose was to support campus energy efficiency work. However, it was under-utilized. In 2018, the program was renamed and relaunched with clear processes needed to make funding decisions. A webpage with energy revolving fund program details will be published soon.
Building Optimization Program – This collaboration between CPFM and the Energy Studies in Buildings Lab will optimize heating and cooling in campus buildings. This program will reduce energy, emissions, cost, and complaints associated with automated delivery of heating and cooling services, and improve comfort in offices and classrooms. A critical component of the program is re-calibrating sensors, which will further efforts to improve building scheduling, monitor building performance against energy benchmarks, and identify maintenance needs. This action will improve data collection and accuracy. A pilot-level project was completed in the HEDCO building in 2018. Optimization processes are being refined and new buildings are being identified and prioritized for this program. A progress report will be available soon.
Thermal storage tank – The University of Oregon's new three million gallon thermal tank will provide additional cooling capacity for our growing campus without the environmental impact associated with conventional chillers.  (We have five conventional chillers in operation.)   Our conventional chillers use electricity during the day to cool campus. The new thermal tank creates the opportunity to use our existing chillers overnight to make and store chilled water for the next day's use.  This provides at least three benefits:
Chilling water to the required 41 degree campus standard requires less energy overnight than during the daytime. This is mainly because our summer nighttime outdoor temperatures are routinely 30 degrees cooler than daytime highs.
Analysis shows that nighttime electricity in the Pacific Northwest is significantly less carbon intensive than electricity generated during the daytime hours. This is largely due to the fact that gas-fired turbines generally operate during daytime peak demand hours.  Demand is much lower during nighttime hours. In response, most gas-fired turbines are shut off and we rely largely on carbon-free hydro and wind to meet our needs.
Conventional chillers require refrigerants which are hundreds of times more potent than carbon dioxide.  Accidental releases can be very damaging to the environment. The thermal tank provides chilling equal to two conventional chillers without requiring additional refrigerants.   
Construction on the thermal tank began in February 2022. The tank is expected to be fully operational by the summer of 2023.