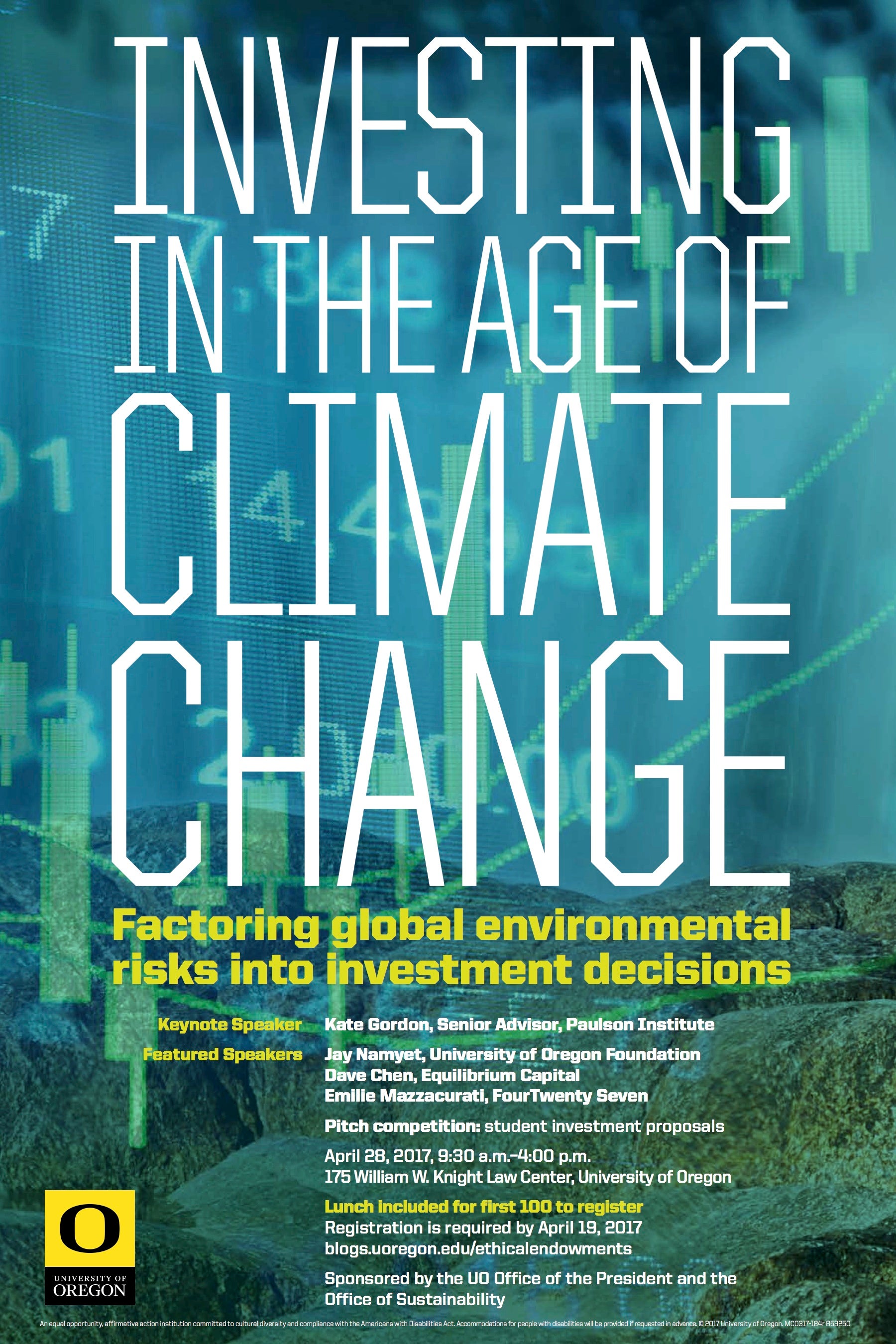 Registration is FREE, but required. Please register by April 19, 2017.
WHAT: Investing in the Age of Climate Change: Impact Investments Pitch Competition, Keynote Speakers and Presentations
Student Pitch Competition: Teams present to the UO Foundation and the UO community on ideas for impact investments.  
WHEN: Investing in the Age of Climate Change Symposium - April 28, 2017
Team(s) need to submit an Intent to Complete by March 3, 2017. Final submission details will be available after the Intent to Compete is received and will also be available on the website after March 3, 2017.
HOW: 4-5 team(s) will be selected to present their idea at the Forum.  Team(s) will be judged based on relevancy, thoughtfulness, feasibility, and impact.
WHY: Gain experiencing developing and formulating a pitch aimed toward positively changing the world.  The winning individual/team will be publicly recognized on the UO Foundation website.
More information available on the Investing in the Age of Climate Change website!
Please send any questions to ethicalinvesting@uoregon.edu